Brushless Coolant Pumps and Valves
The Bosch auxiliary pumps and valves are suitable for different applications, with a simple and easy installation design. In a voltage range between 12 V and 24 V, our products are also available with flow rate control via PWM signal. Our auxiliary pumps and valves are designed for operating mode S1 (continuous operation). These products are typically used in auxiliary cooling circuits.
Key Facts and Figures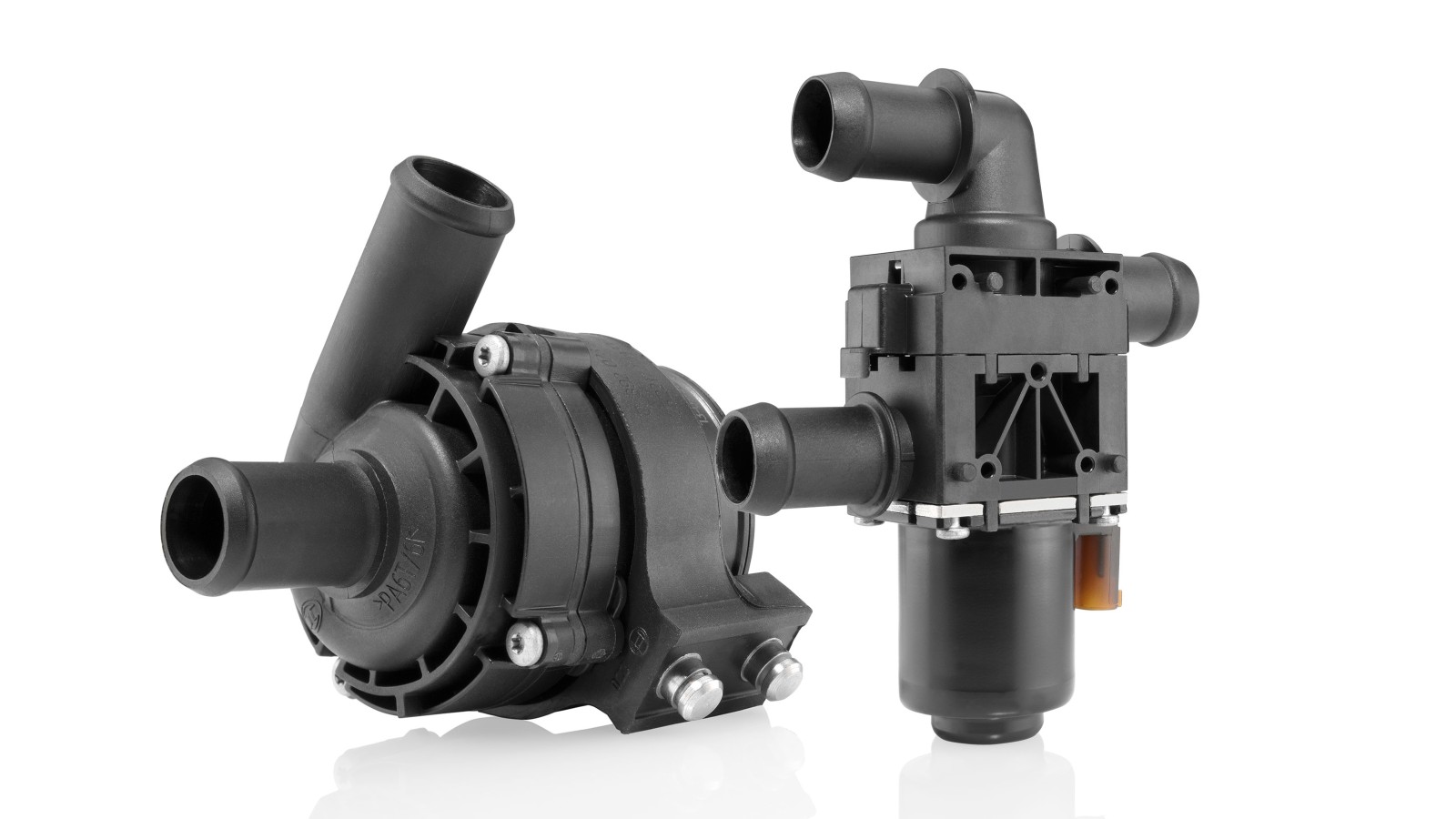 Usage of a brushless motor: Enables quiet operation

Integrated electronics with failure diagnosis signal: For an increased efficiency of the brushless pumps and a control of the volume flow via PWM signal

Extremely robust water pump design: For a high power density, long service life and a motor attachment possible depending on the model

Proven construction in line with the original automotive quality guidelines: For a low noise development and a high temperature range of up to 130°C

When valve de-energized, opened fail-safe function: For a long service life with more than 3 million switching cycles

Robust and compact design: For high dirt resistance and leak resistance throughout the entire service life
Get in touch with us!
Do you need more product details or any other support from our experts?
Send us a message